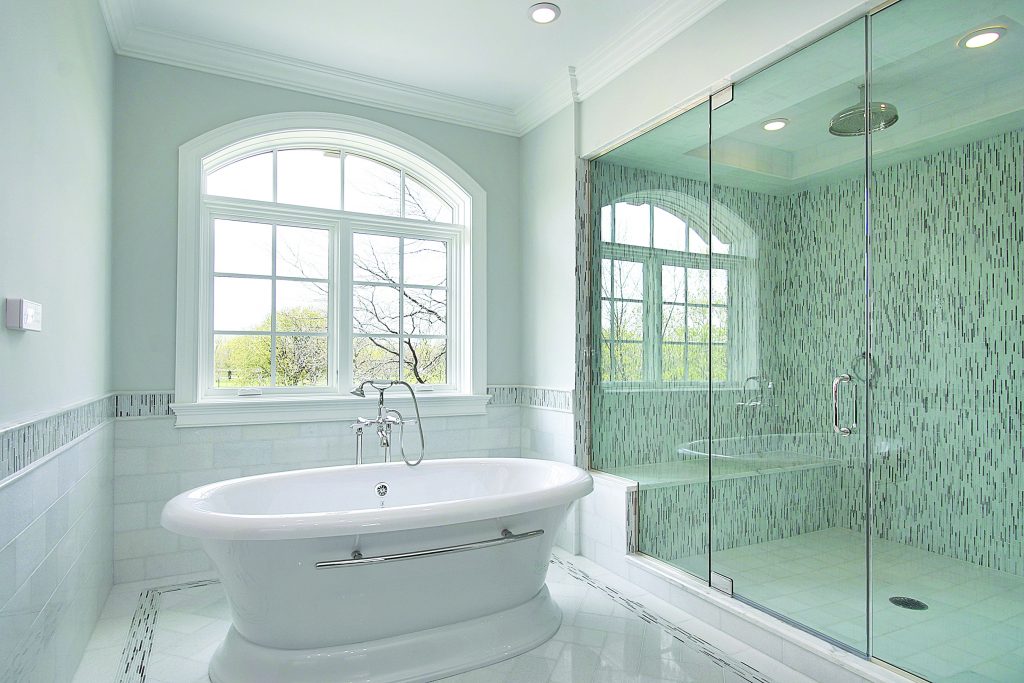 A "Clear" Discussion on Shower Glass!
Glass Shower doors are an effective way to revitalize and update your bathroom space.
Compared to a typical shower curtain, glass doors can expand your space and give your shower a modern and sheek design.
The many benefits of glass compared to curtain include light access, cleanability, and mess-free showers. 
Glass shower doors can enlarge the size of your bathroom instantly. The amount of light access and space created after installing a glass door will make you wonder why you didn't do it sooner. Since most bathrooms are typically tight and small, having a bright shower space can make your bathroom feel large and more open. Whether this is a small upgrade for you and your family, or if you're looking to increase your home value, glass shower doors allow for an easy modern upgrade.  
The cleanability of glass compared to curtains is a great reason to upgrade. Shower curtains are a breeding ground for unwanted buildup and bacteria, making them a potential health risk. Glass shower doors are easy to clean, and remain looking new and fresh for years! Having a clean, sleek and modern glass shower door provides an upgraded and high-end design to your space. 
Glass shower doors are a great way of keeping your shower water in the shower. A big downside to having curtains in your bathroom, is that they are sometimes unsuccessful at that basic need. Having a glass shower door creates a tight seal around each edge, allowing for a mess-free shower.
The most effective way to bring a modern look into a small space is through glass shower doors. Looking to upgrade your bathroom? Invisirail can provide custom glass for any project, regardless of shape. For custom glass, hinges and handles contact InvisiRail!