Looking for InvisiRail in your area?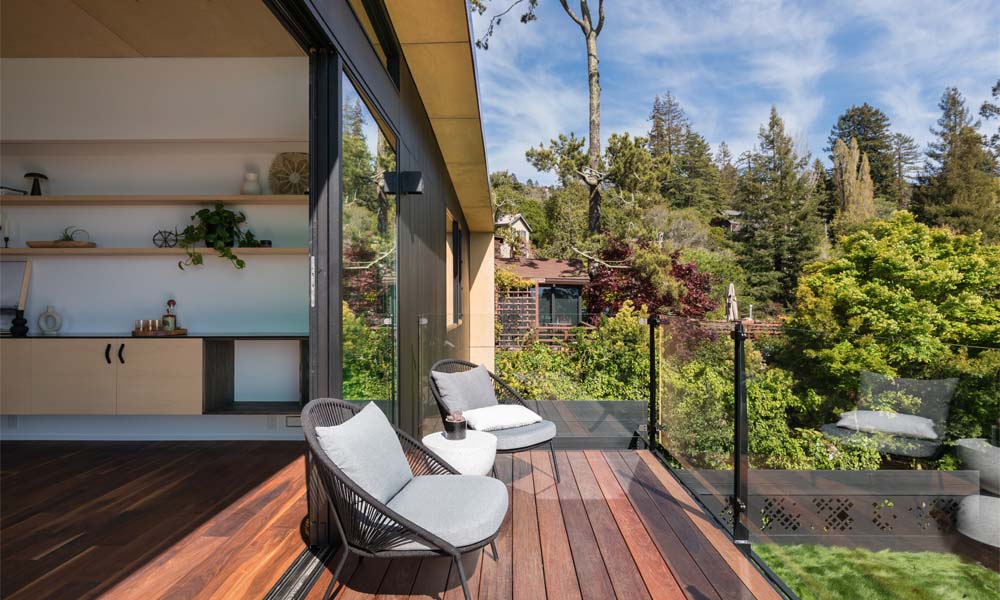 The InvisiRail™ glass railing system is designed to maximize visibility through your railing without sacrificing strength or durability. Up to 6 ft on-centre spans with a variety of posts and colours to choose from including 316 SS. Top rails can be added as well. 10mm (3/8″ glass thickness) is very low maintenance, and provides the strength to meet national building codes.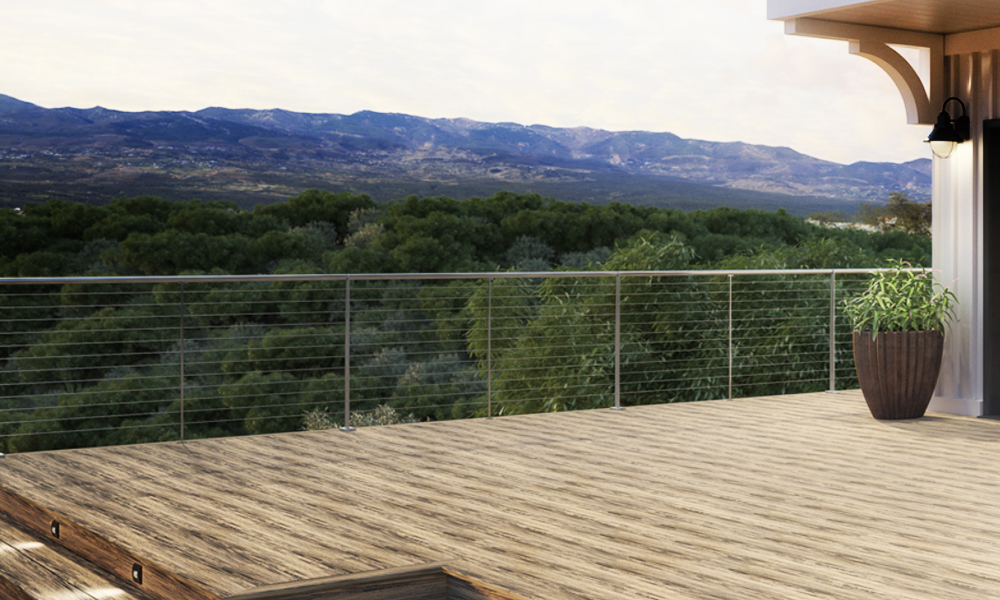 The InvisiRail™ cable rail system is a high-quality, low-maintenance alternative to glass railing. Various top rails and posts are available. Perfect compliment to InvisiRail™ glass or as a stand alone system.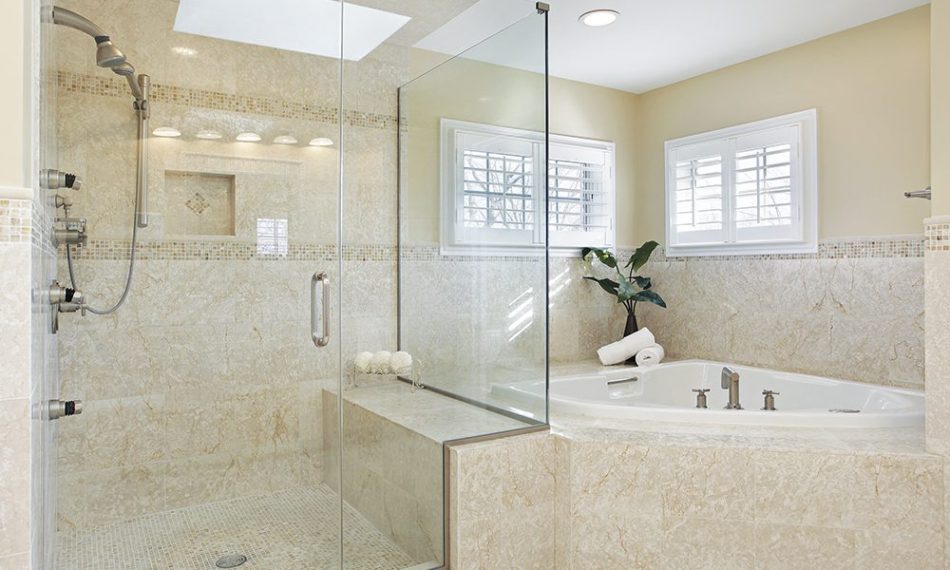 In addition to glass railing, InvisiRail™'s in-house glass shop can cut, temper, laminate and heat-soak glass for a variety of applications including shower glass and doors. Many handles, hinges in stock along with other shower hardware. Acid etched (frosted) is also in stock. Other applications include gates, partition walls, wine cellars, gym and work out rooms, infinity pool walls, hot tub privacy and windscreens, etc. If you can dream it up, we can make it!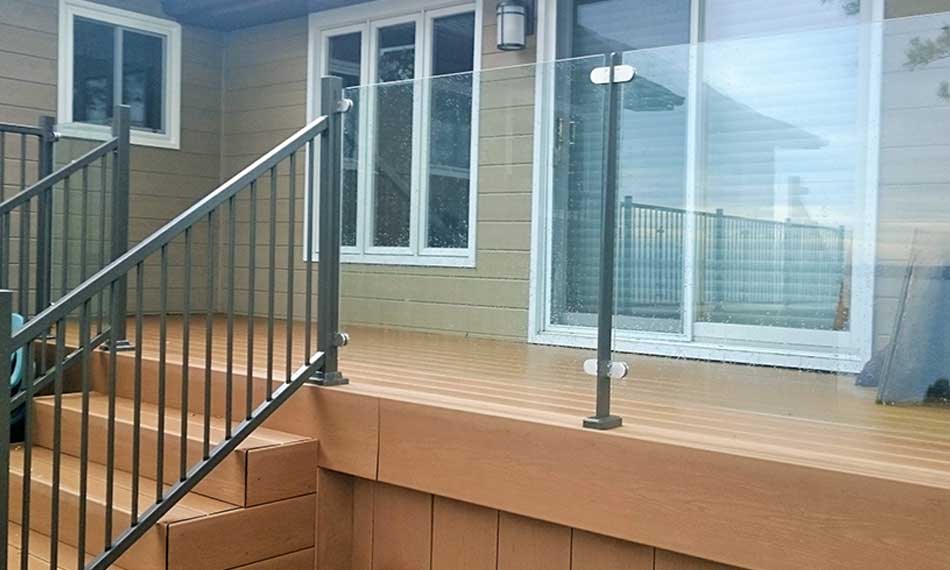 The Deckorators ALX aluminum railing system can be easily integrated into your glass railing. Lighted caps, many colors, and picket styles make this a very design friendly system. Available in pre-welded panels or knock down kits. Also commonly mixed with InvisiRail™ glass railing, and a great solution for stairs or anywhere that a clear glass railing is not required.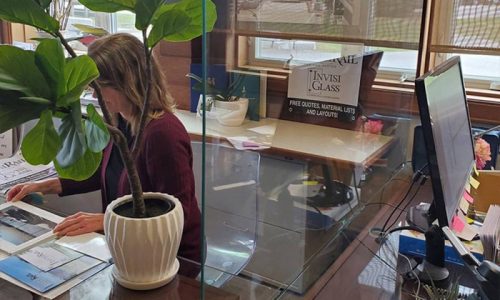 Invisi-Shield can be a safe, and efficient way for small businesses and office spaces to create barriers between people, workspaces and desks. The Invisi-Shield is able to create a safe barrier in order to block any germs from spreading, which is crucial to keep both employees and customers safe, now more than ever.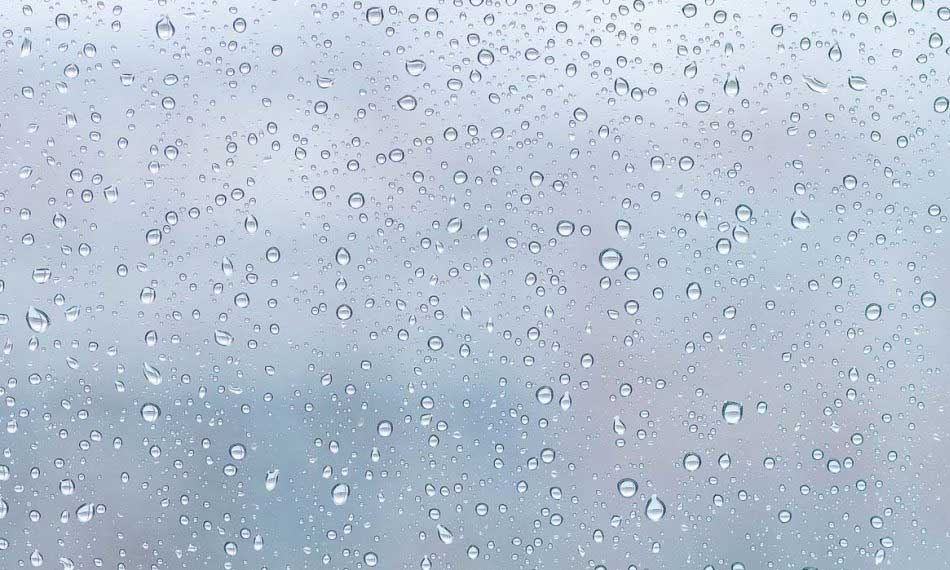 DFI Protective Glass Coating
Diamon-Fusion® is an ultra-thin, UV resistant, protective glass coating that transforms ordinary glass into a high-performing, water-repellent surface. Similar to how a non-stick cooking pan works, surfaces treated with Diamon-Fusion® become easier to clean and requires less care to maintain.
Learn More About Our Products