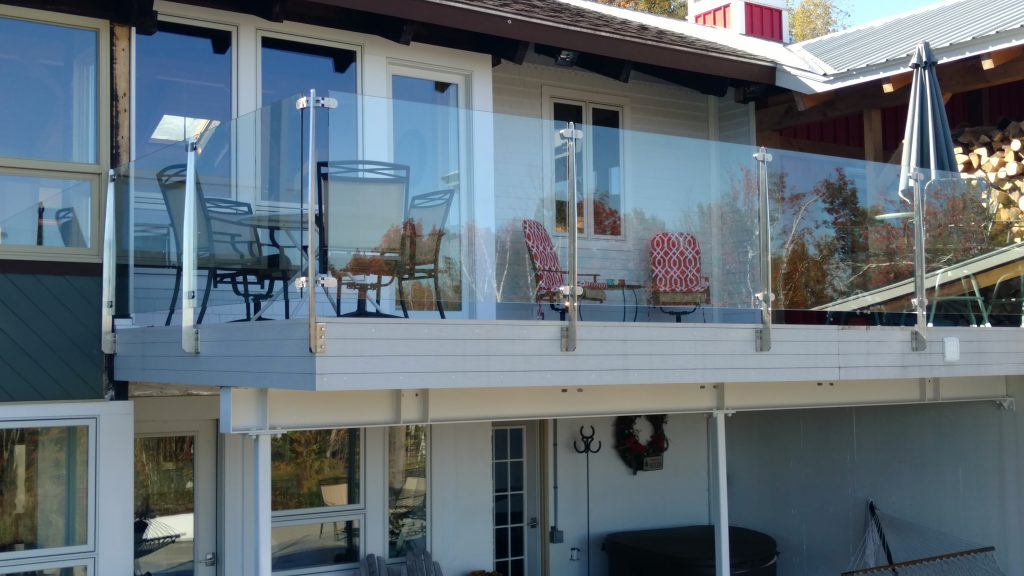 Why Stainless Steel Glass Railing Systems Are Incredibly Valuable
Though it might seem like a trivial part of the structure, a stairwell plays an important part in the interior design of any space. It makes both commercial and residential facilities look stylish and memorable. At the same time, it acts as an important functional element. Obviously, rail systems should not only be attractive, but also safe. Stainless steel, in particular, is a material that will be both visually appealing and highly functional.

Stainless steel is highly valuable in the production of railing systems, because it is:
Stainless steel can be very beneficial for modern interiors. The primary reason to equip your facilities with stainless steel railing is the impressive durability it brings. It is one of the strongest metals able to support heavy loads. In addition, it is damage resistant and is almost impossible to scratch.
Another great benefit is the long lifespan of the product. Since stainless steel can resist corrosion, it can remain as good as new for many years to come. Even if your stainless steel railing system is installed in the garden, it will still remain shiny for years after installation. Note that outdoor stainless steel and glass railings are usually combined with glass inserts – another material that can resist moisture and oxidation.
Stainless steel and glass do not require any special care. They are incredibly easy to maintain, which is a great benefit, especially when compared to wooden systems. Unlike stainless steel, wood railings have to be polished and repainted on a regular basis. With stainless steel systems all you need is a simple wipe.
It is not at all difficult to mold stainless steel, which is why such railing systems can have multiple design patterns. If you are unhappy with the standard selection, you can always order a custom design and curve your banisters however you want. The same goes for glass – it can have many shapes, colors, and types.
The combination of glass and stainless steel owes some of its popularity to the changes in civil construction. Open banisters are no longer welcome in modern homes – especially if the family has or is planning to have children. That is why safety glass has become a primary 'filling' element. It is transparent and does not cluster the facilities. Moreover, glass is much safer than most people think.

Nowadays, tempered glass is created according to the highest safety regulations. More precisely, the glass is tempered at very high temperatures which guarantees increased comfort, undeniable safety, and of course – impeccable style.

Glass fillings can be particularly beneficial for new parents because they cover all of the open spaces in the railing system. Even the most prankish and cunning kid has no chance of getting caught in the rail. Even though there will be edges, they will be smooth and safe – as regulated by modern standards of tempered glass production.
Plenty of manufacturers can offer you some interesting ideas when it comes to the combination of aluminum and glass deck railing systems. Such a combination creates a memorable contrast – heavy glass with light aluminum looks very unusual.

It possible to order aluminum framing of any shape or color – in fact, the sky is your limit here. The mixture of glass and aluminum looks very modern, which is another undeniable plus. More importantly, the structure is designed to last and does not require any special care!

The glass color can also be adjusted to your needs. Transparent glass is definitely a classic. However, more and more people install tinted glass – the hue can vary from common gray and blue to less ordinary red or yellow.

Tinted glass is great for those homeowners who enjoy light arrangements, but would still prefer to see the space between their rails filled. Another great feature of tinted glass is that it glistens cheerfully with every sunshine ray.

Alternatively, you could choose a wooden frame. It creates cozy, domestic atmosphere and is perfect for traditional interiors. However, make sure to calculate the load correctly. Glass inserts fit into wooden frames with the help of special rubber cushions.