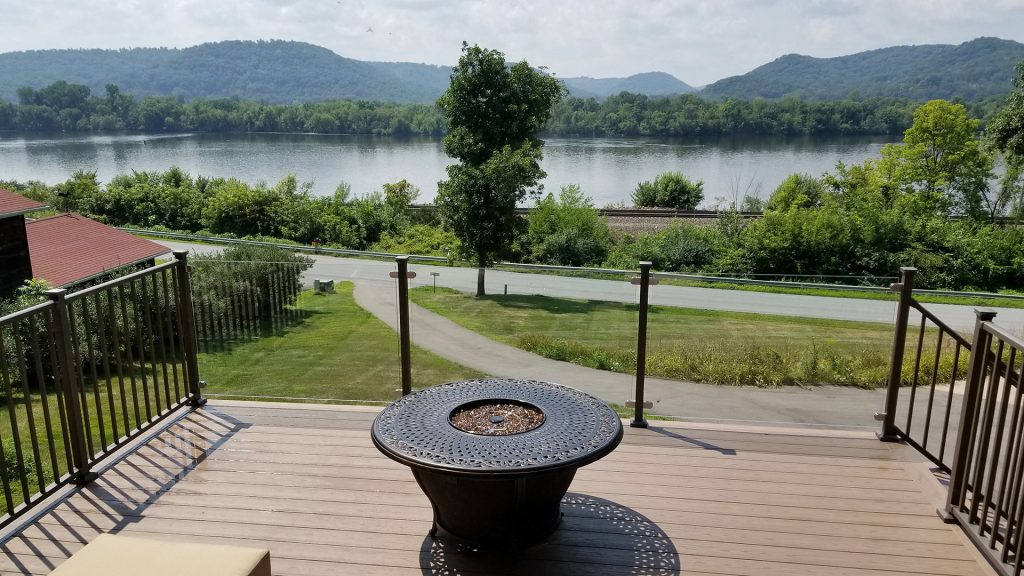 You've just installed your beautiful glass railing system, now what? Glass railings are a fantastic option to enhance your outdoor and indoor spaces, but what happens when your glass starts to get dirty? Here are some helpful tips to keep your glass system looking as clear as new. Having a glass railing system is great, however, the whole purpose of a glass railing is to ensure that your view remains uninterrupted. Therefore, taking care of your glass railing starts with one simple step, which is keeping it clean.
There are countless web pages and articles dedicated to finding the best way to clean your glass railing. Different solutions may work better for different types of glass, for example; frosted glass, acid etched glass, etc. In addition, the severity of the residue and dirt on your glass may require a more intense method of cleaning.
If your glass just has some light surface dirt, you may want to try out the quickest and easiest option first, which would be window cleaner, such as Windex or any other Windex alternative. Alkaline or ammonia-based cleaners will work on regular glass panels, as well as frosted glass panels. However, for a light surface clean, try using a gentle cloth, such as paper towel or a microfiber cloth.
Another option is a simple and quick home remedy! All you need in 1 tablespoon of baking soda, and 1 tablespoon of olive oil. Combine these basic household products until a thick paste is formed. This quick solution will be more effective for any tougher surface residue, like glue or stickers on railing panels.
For something like acid etched glass, you may want to try a thick scrubbing brush soaked in detergent and water. By using detergent, or dish soap, on a soapy brush will help remove harder surface stains or grime on acid etched panels.
Whichever cleaning method works best for your glass, make sure to always keep it clean so you can continue to enjoy your view!