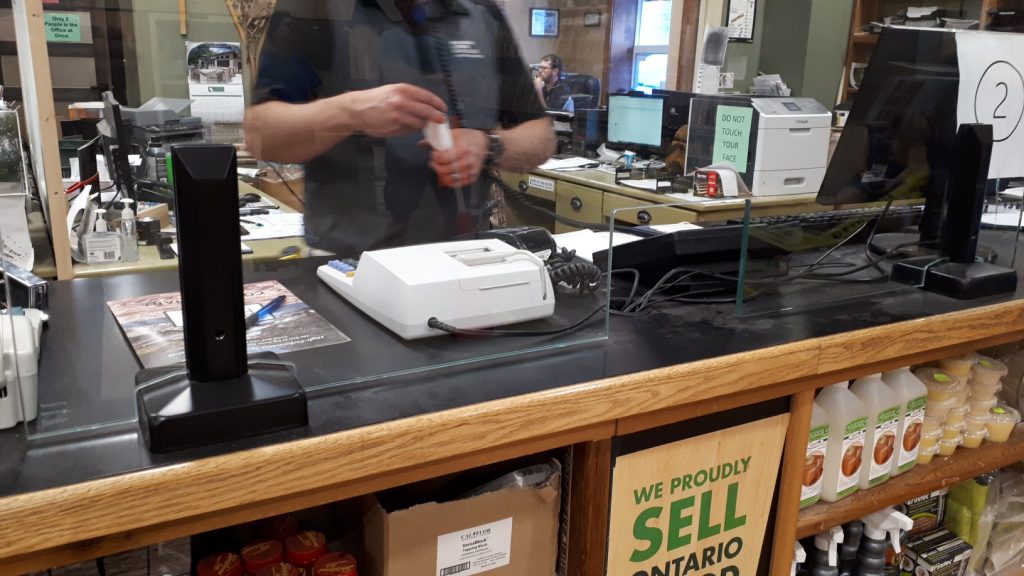 Keeping Yourself & Your Employees Safe
As our society and our economy slowly begin to recover from COVID-19, businesses and workplaces across Ontario will slowly begin to re-open. Although many will be eager and excited to get back to work, it is more important than ever to continue to follow safety protocol at home, as well as in your office or workspace.
A great way to maintain and follow safety protocol is by using the new glass railing system line, Invisi-Shield, by InvisiRail. Invisi-Shield acts as a form of PPE (personal protective equipment) for any office, workspace or retail location. Invisi-Shield personal barriers are easily customizable, which makes Invisi-Shield the most effective option to retrofit any space.
Building supply centres, car dealerships, and even restaurants have reached out InvisiRail to create personal barriers between employees and customers, ensuring that everyone is kept safe. By using Invisi-Shield, creating customizable glass barriers is easy and effective. Invisi- Shield offers a variety of configurations, post options, glass sizes, and specific openings for 'passing through'. Invisi-Shield is a perfect alternative to plexiglass, plastic, or acrylic options that are currently available.
Here's why… Similar to glass railings, Invisi-Shield is made of real tempered glass, which can be compared to the strength of a car windshield. Using real glass is more cost effective than alternative plastics. In addition, real glass will remain clean and clear in all sorts of conditions.
Let's compare. Plexiglass is made of a porous material, meaning it will absorb exterior material and bacteria, making it impossible to completely clean. However, real glass is easy to clean and will never fade under UV sun rays, allowing it stay extremely clear and clean no matter the conditions.
Having personal protective equipment, such as fixed barriers, is the key to keeping businesses, employees, and customers safe. Whether it may be during a pandemic, or future flu seasons to come, having personal barriers will allow businesses remain open and successful, while still keeping people safe.