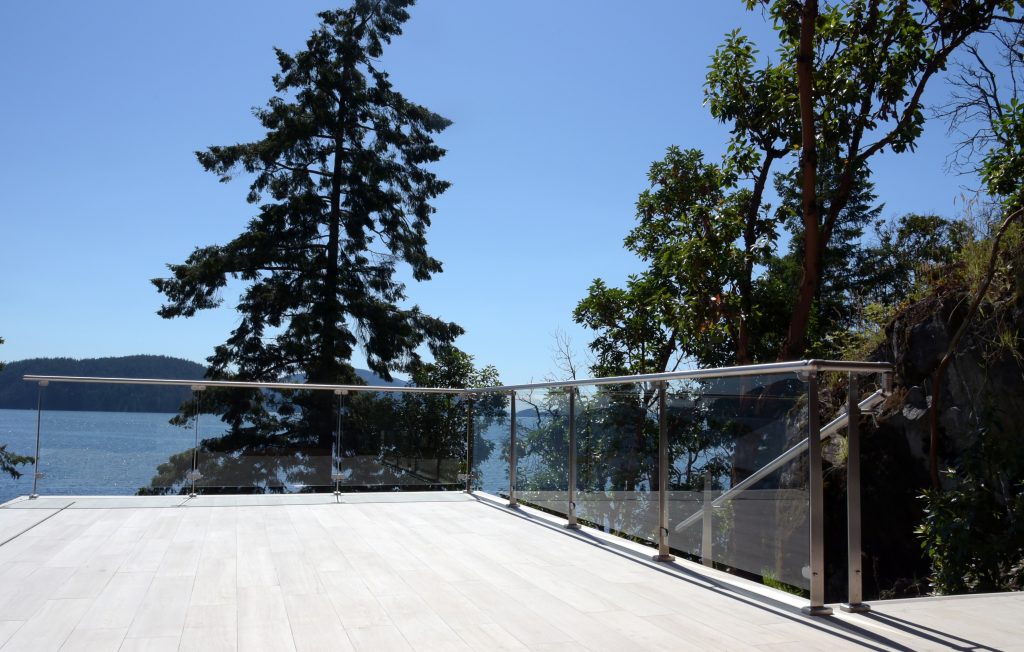 Glass Aesthetic, Protection and More
There are endless possibilities when using glass around the home, cottage or business. Interior and exterior glass railings, glass shower doors, and even frosted glass privacy walls, create the perfect balance of functionality and aesthetic. Let's start with the safety and protection that glass can provide. Firstly, using exterior glass railings act as a safety feature for any outdoor spaces or deck, while still offering a modern look and enhancing your outdoor view. Interior railings offer that same protection while adding a sleek and modern design aesthetic. However, make sure that when you're purchasing your interior or exterior glass railing, that all railing and safety codes are being met. For example, InvisiRail glass is approved by the Ontario Building Code, these engineering and testing documents can be found at invisirail.com. However, keep in mind to always check with your local building inspector or contractor to ensure that your project will meet building codes in your specific area.
Next, let's talk about décor and aesthetic. Glass railings and shower doors provide a clean and sleek design to any indoor or outdoor space. Although glass can be used for modern décor, glass can also be used to update more traditional spaces. Whichever design aesthetic you choose, using glass is a great way to achieve a more elevated look. Many people don't often associate glass with privacy, however, incorporating frosted glass railings, shower doors or privacy screens can be a great way to add that protection and sleek aesthetic while also providing more privacy.
Glass has also been found useful in light of the recent COVID-19 pandemic. Many businesses have chosen to use glass as barrier shields to prevent the spread of COVID-19. There are a lot of benefits to using real glass over plexiglass for barrier shields in business or commercial settings. For example, many restaurants or commercial office spaces choose glass as a barrier for protection in order to maintain that sleek, clean and modern design while still keeping their employees and customers safe from COVID-19.
We hope that this offers some insight to the immense versatility of using glass for your home, cottage or business. If you've been thinking about using glass for your next interior or exterior project, you won't be disappointed!